Salida Colorado Recommended Restaurants
With so many Rocky Mountain activities to experience, it is no wonder that a wide variety of dining options are present in the Salida area. After all, visitors work up a healthy appetite in our Arkansas Valley region. There is a treasure trove of options to choose from, anything from a robust cup of coffee and warm pastry to the tantalizing flavors of a gourmet meal. Make sure to save room for dessert, though, since there are plenty of mouth-watering options as well.
The following comments were 'borrowed' from the tourist reviewed websites "TripAdvisor" and "Yelp" and may be helpful in making your dining decision. TripAdvisor has far more reviews than does Yelp, however in some cases we added a few of the comments from the latter site for a more robust review and to represent a wider collection of tastes.
For TripAdvisor reviews, we chose from 2017 postings in which the reviewer has contributed 20 or more reviews. We also listed a "Newbie" section since these new-to-Salida restaurants haven't been around long enough to garner lots of reviews.
This page does not represent a full-scale Salida Colorado dining review, but it should give some perspective of the more popular dining options. Keep in mind that no matter how good the restaurant may be, there will be times when it may not meet everyone's expectations—we all have our bad days—but these types of reviews 'keep it real.'
The TOP TEN Restaurants in Salida Colorado
Amicas Pizza, Microbrews & More
136 E 2nd Street
Salida, Colorado 81201
Phone: (719) 539-5219
www.amicassalida.com
Comments: casual Italian food…great place après ski…most popular pizza is margarita…place where locals go…lots of microbrews to choose from.
The Good: excellent oven-fired pizza…good beer…fun, laidback atmosphere…delicious pollo pizza and calzone…better choices than Pizza Hut…our group found better restaurants in Salida, but this one was good, clean…antipasta tasted very fresh…pizzas, salads, sandwiches were really good…homemade root beer very good.
The Bad and the Ugly: very noisy when crowded…pizza was just okay…logistics can be a bit confusing since you must order at the counter and then wait to be seated and served…expect a wait, especially during the busy times…lasagna was boring.
Our Take: Amicas is a favorite of locals and tourists alike, oftentimes noisy and crowded with a wait to be seated, but a fun and laidback atmosphere with food that is very good overall and microbrews and homemade root beer that are popular with guests.
---
Buffalo Smokehouse Barbecue
4710 E Hwy 50
Salida, CO 81201
Phone: (719) 539-8508
Comments: set up in a converted garage, museum of antiques and motorcycles; good bbq, with vinegar base.
Our Conclusions: Buffalo Smokehouse Barbecue fills a niche in the Salida region since there is no great barbecue restaurant around town. The sauce is smokin' good and the meats are tasty and tender. The location along Highway 50 East and at the beginning of Bighorn Sheep Canyon is one that is away from the hustle-and-bustle of downtown Salida and far removed from any bar scenes. The restaurant is owned and operated by a family who seems to be off to a great start with their food quality and selections.
---
Patio Pancake Place
640 E Rainbow Blvd
Salida, Colorado 81201
Phone: (719) 539-9905 http://patiopancakeplace.com
Comments: families, Western guys, all kinds of clientele…popular spot to eat… breakfast all day…try the omelets, breakfast burrito…come early…huge servings…locals eat here…comfort food, buckwheat pancakes.
The Good: great service and food…friendly…best breakfast in town…eggs just as you like them…awesome pecan waffles…best-ever multigrain waffle…repeat customer, prices are good…best breakfast in town.
The Bad and the Ugly: not sure why this place is so popular…simple, ordinary breakfasts but parking lot always full…becoming pricey, huevos rancheros price raised to almost $15.
Our Take: Patio Pancake is a local haunt located alongside Highway 50 that has been in business for a few decades and is known for its generous portions and standard breakfast fare offered at reasonable prices, in general. Open only for Breakfast and Lunch. But, please be aware that there is NO patio!
---
Currents
122 North F Street
Salida, Colorado 81201
Phone: (719) 539-9514
Comments: a local hangout.
The Good: friendly and professional service…artichoke dip very good…generous portions of fish & chips… busy restaurant with excellent food, huge portions…strawberry shortcake was excellent…large salads, great beers… buffalo brat was very tasty, best-ever fries…excellent NY steak, unique choices…friendly Western bar, good food…tasty Cajun sea bass and smoked salmon…fair prices, good ambiance, live music…gets better and better every day.
The Bad and the Ugly: noisy and just ok.
Our Take: Currents is located on the main drag in downtown Salida and is known for its seafood and consistently good meals. The prices are reasonable, the service is usually friendly and good and they have live music on some evenings. A solid choice.
---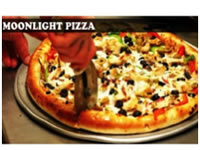 Moonlight Pizza & Brewpub
242 F Street
Salida, Colorado 81201
Phone: (719) 539-4277
http://moonlightpizza.biz/press/
Comments: locally made microbrews…outdoor tables with umbrellas…open late…eclectic...will deliver.
The Good: fantastic pizza that is the best in Salida…kick-back atmosphere with genuine folks…pizza is one of best…cheese steak sandwich with tasty meat, delicious sauce…clean bathrooms, fantastic service, great with kids, very reasonable…our kids designed their own pizzas, outstanding…patient, pleasant waitstaff.
The Bad and the Ugly: busy and noisy.
OurTake: Moonlight Pizza is a small, eclectic sort of hole-in-the-wall place where customers can choose their pizza creation and enjoy a laid-back Salida experience. Out of 112 TripAdvisor reviews, 106 were either "very good" or "excellent," suggesting that their fare is consistently pleasing its customers.
---
Shallots Restaurant and The Alley Bar -- TripAdvisor #7 of 50 Restaurants
137 E 1st Street
Salida, CO 81201
Phone: (719) 539-4759
http://www.shallotssalida.com
Comments: inventive drinks…passionate about what they serve.
The Good: excellent tapas…cocktails highly recommended…delicious whole grain blueberry pancakes, fantastic coffee…great atmosphere…good food, good prices.
The Bad and the Ugly: relatively small menu.
Our Take: Shallots has been open just a few years, is located in downtown Salida just like many of the good restaurants and thus has some stiff competition. The building is old-time Salida with exposed brick, high ceilings; the cocktails are obviously crowd pleasers and the food is good as well.
---
Ferraros
216 North F Street
Salida, CO 81201
Phone: (719) 530-9463 (WINE)
artferraro@gmail.com or emferraro@gmail.com
Comments: daily specials…Italian comfort food.
The Good: best ever meat lasagna…top dining experience…homemade pasta is great…artichoke appetizer with several dips was 'spot on', de-boned filet of trout tops…good food.
The Bad and the Ugly: billing problematic (couldn't do separate checks).
Our Take: Ferraro's is located downtown and across the street from Riverside Park, serves good Italian comfort food, is a great choice for those who want authentic Italian food downtown and near the Arkansas River, but away from the riverside bar scene.
---
The Firefly Restaurant
142 W Hwy 50
Salida, CO 81201
Phone: (719) 221-6170
http://www.thefireflyrestaurant.com
Comments: The Firefly opened in 2013 and thus has very few reviews. Of the 2 reviewers with more than 20 reviews under their belt, both rated this newbie 5 stars: wonderful…fresh ingredients, unique specials, firefly salad a favorite…menu is not extensive but has nice kids' menu.
Our Take: Newbie that seems worth checking out.
---